Be more important than the squirrel.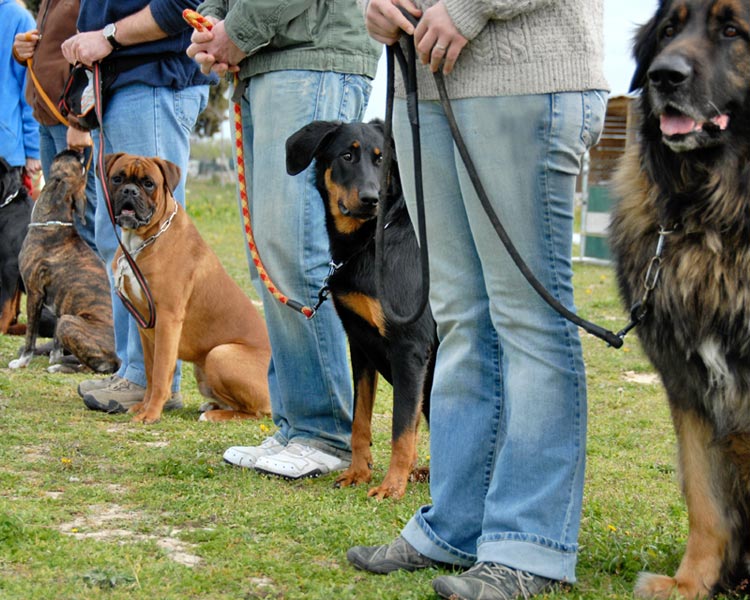 Group Classes
Our classes are conducted in a group setting. We provide small class sizes and look forward to having you and your dog in our programs. Group classes are not for dogs or puppies that have shown aggressive or reactive behavior towards other dogs or humans.
Check our schedules to find what works for you and please keep in mind: any situation involving multiple dogs requires some planning and health considerations:
Registration for your group class is required by online sign up, phone, or drop-in. Payment is required at the time of registration to hold your spot.
Shot records for rabies and distemper vaccinations are due at least 24 hours before the first class begins.  Bordetella is recommended.
Space is limited and class time changes and refunds can not be processed after the first session begins.
The Fundamentals I — $160
Fundamentals 1 – Class A
No previous training required – for any dog 21 weeks and over
This 7-week class covers basic pet manners including sit, down, stand with one command, loose leash walking, heeling, recall and sit-stay while someone pets the dog. A recommended class for recently adopted dogs that haven't had previous training to start building a good relationship between dog and owner. Lessons are taught with positive reinforcement. Topics also discussed are the importance of a good diet, grooming and influencing good behavior in the home. 
Get your training off on the right foot with the right gear!  We offer training bundles with a Martingale Collar, 6′ Leather Leash, Treat Bag and FREE Buffalo Bites training treats.  Call to order your training bundle 815-547-5778 ext. 4 and it will be available the first night of class.
This class is held outdoors.  If there are cancellations due to weather, the sessions will be made up.
Next Sessions:
(NO DOGS the first week of class – OWNERS ONLY)
COMING SOON
Questions? Call 815-547-5778 ext. 4
Reactive dogs are not allowed in group classes.
However, we offer grooming services for all dogs.
Give your dog a day at the spa.